Supporting Mental & Emotional Health – Upcoming Webinars
of Canadians believe organized sports and group physical activity will be important in helping society rebuild and recover from the pandemic
CAO and Hydro One are excited to present these new opportunities through our continued Safe Sport 101 partnership. This will bring a series of free upcoming webinars focused on safety in sport. Together we are helping to build a culture of safety both physically and emotionally for coaches and participants across Ontario.
Disordered Eating in Athletes: What You Need to Know
Date: November 10, 2021
Time: 7:00pm EST
Cost: FREE
Webinar Description: 
According to the National Eating Disorders Association, among female high school athletes in aesthetic sports, 41.5 percent reported disordered eating. A study on female Division II college athletes showed that 25 percent had disordered eating, and the numbers were similar for their male counterparts. As a coach of young participants, these statistics can be eye-opening, as disordered eating is subtle and not the same thing as an eating disorder. This webinar will provide the knowledge to help you, your participants and parents navigate the sometimes tricky world of eating to fuel performance while developing a healthy relationship with food.
Watch the Webinar: 

Meet the Speaker:
Danelle Kabush is a registered clinical counsellor and mental performance consultant. She holds a PhD in Social Psychology and an MA in Sport Psychology from The University of Ottawa, as well as BSc in Psychology and a BA in French from the University of Washington.  For her doctorate, Danelle looked at how coaches and athletes communicate about training in endurance sport and how communication styles are linked to athletes' self-determined motivation. 
On top of a small private counselling practice, Danelle has spent the last 15 years working as mental performance consultant through the Canadian Sport Institute. Danelle has worked with many different winter and summer sports as a key member of an integrated support team. Working at the national team level with the sports of Biathlon, Cross-Country, Short and Long Track speed skating, Para/Road Cycling, Paralympic Goal Ball, Mountain Biking, Rowing, and Athletics, Danelle has traveled to multiple national and international competitions as the mental performance consultant, as well as provided mental health/mental skills training and countless workshops to a diverse number of athletes, coaches, and staff in their preparation for major competitions such as World Championships and Olympic Games.
December 1, 2021 - COVID-19's Effect on Youth Mental & Emotional Health: Where do we go from Here?
Date: Wednesday December 1, 2021
Time: 7:00 – 8:00pm EST
Cost: FREE
Webinar Description
The past 18 months of sport, school and extracurricular suspensions and modifications have had a profound impact on Ontario children and youth. The latest findings in the Hospital for Sick Children (Sick Kids) ongoing COVID-19 mental health study indicates the heightened levels of depression and anxiety among children and youth seen at the start of the pandemic has remained consistent. This webinar will examine new mental health challenges children and youth are experiencing and share the impact these challenges have on the body, brain and overall behaviour of our participants as we slowly return to sport.
Meet the Speaker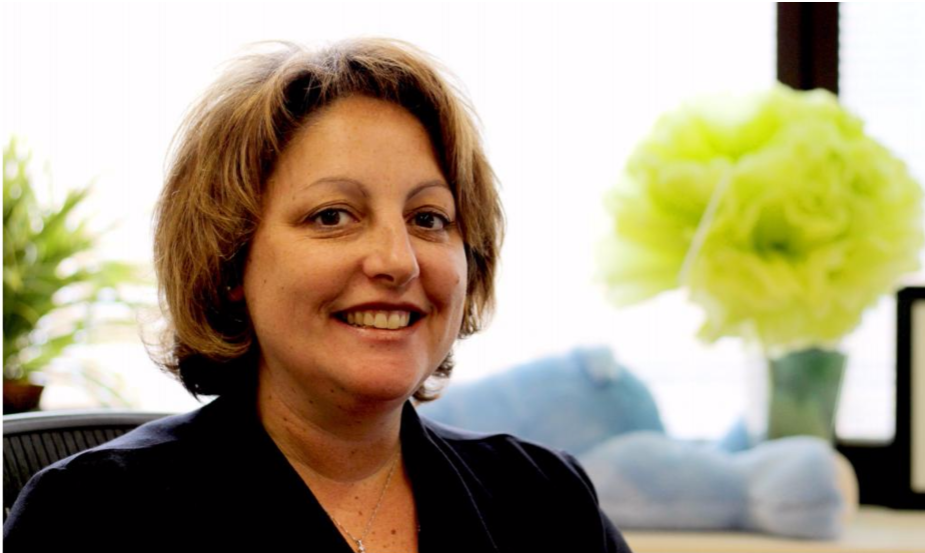 Dr. Daphne Korczak is the Director of the Children's Integrated Mood and Body (CLIMB) Depression Program, a Child and Adolescent Psychiatrist and Clinician-Scientist in the Department of Psychiatry at SickKids and University of Toronto.
Her research focuses on the relationship between depression in childhood and premature cardiovascular disease risk in adulthood, with the aim of identifying putative targets for intervention; a secondary area of research is youth suicide prevention, in which Dr. Korczak leads the first RCT of a suicide prevention intervention in Canada.
Within these areas of research, Dr. Korczak leads (PI) several externally funded studies. Dr. Korczak is also a strong child mental health advocate, Chair, Mental Health Task Force, Canadian Paediatric Society, also lead (PI) of a novel study examining the real-time impact of the COVID-19 pandemic on children and families in Canada.
Participants receive 1 NCCP PD Point
How to Register?
December 6, 2021 - Inside the Mind: Are You a Mind Reader?
Date:  Monday December 6, 2021
Time: 7:00-8:00pm EST
Cost: FREE
Webinar Description:
Coaches and athletes are under constant pressure and evaluation from teammates, parents, society, and even themselves. This can sometimes lead to a feeling of a "felt" pressure that can affect not only on-field performance, but off-field well-being.This webinar will provide you with strategies to cognitively restructure thoughts and processes within ourselves and our athletes, and avoid "mental shortcuts" that may be harmful to our overall health, on and off the field of play.
Meet the Speaker:
Aaron Laye is a Registered Social Worker and Psychotherapist who helps individuals experiencing difficulties with anxiety, stress, burnout, depression, self-esteem and self-confidence, trauma, anger, and chronic pain. He also helps individuals understand, manage, and overcome performance anxiety, and guides individuals in proactively developing healthy self-care routines. He draws from his diverse skillset and training in a variety of therapies (see below) and self-care practices, and he works collaboratively and compassionately with each client to find and practice the best approaches for them. In doing so, Aaron creates a therapeutic space in which clients feel seen, heard, and supported. Effective psychological skills learned in sessions inspire confidence and support individuals in creating lasting change. Aaron works to empower his clients to gain a deeper understanding of their experiences and attain more agency in their lives.
Aaron dedicates a portion of his clinical practice to supporting serving members and veterans of the Canadian Armed Forces and first responders.
In addition to his passion for his work, Aaron is a former competitive baseball player, who is experienced employing psychological skills during training and competition. Aaron has developed a personal mindfulness and meditation practice. He also enjoys playing a variety of sports, sea kayaking, hiking, reading, listening to music, podcasts and watching shows, and last but definitely not least spending time with his family and friends.
Participants receive 1 NCCP PD Point
How to Register?